Allwyn John Antony want to grab the top – Interview
Allwyn John Antony want to grab the top, Alwin have the hands to rise him up. But he want to climb with his foot.

A young guy which is a son of a very popular film producer in mollywood, Allwyn Antony of United Global Media Entertainments, definitely could be an actor with his father's hold. But Allwyn John Antony thought it in different way. Allwyn John Antony need to be a star with his own abilities. Only because of his passion and love for film Alwin John Antony still accept every character that comes to him. Allwyn John Antony never hesitate to get into a role. Because he love acting. His dedication was worth to praise. It is awesome to define Allwyn John Antonyin a single word as a "self taught" one. For his short film Morpheus Allwyn John Antony had done a very brilliant job without a proper budget.
Here is Allwyn John Antony.
You are having a film background. Is that the only reason that you made an entry to film industry?

Actually film background is not the reason that put me forward for films. Actually I had a passion for films. My passion is to act. But I didn't get that much of opportunities and now I turned to direction. I assisted almost 12 to 13 films. And then I wrote a drama, doing some small things like short films and musical albums, now preparing for a full length movie.
Morpheus_ your first short film.

I used to watch many short films about love, or social messages and all but I always wished to do something different. I really love action movies. Morpheus's concept is dream inside a dream is just like Christopher Nolan's Inception. Inception striked me and I thought to apply this theme on the short film. The next day I called my friends, we had a quick discussion and started shooting. That film is actually of zero budget. Only we had to pay the camera rent. I really like Christopher Nolan and i applied his concept of dream inside a dream in Kerala to check whether it work or not. I didn't even think that it will be a success like this. It is Alphonse Puthran who compelled me to release this short film, that I was like didn't think about releasing it because it is in English and Malayalees will not watch the movie was the thoughts that gone through my mind at that time. Alphonse was like he wanted me to release this film and he said that this is not like my first work, that I've done it really good and all. Then I released Morpheus
You can use your father's name to enter in movies. But why did you entered or begin as director?
I want to enter in to film industry in my own name. That is what I really want rather than entering to the industry using my father's name. That's why am doing these small projects. Daddy once said that he will make a good script ready for me to direct as I wish. He gave me a script once, but I am not interested in keeping another man beside me and then I dropped it. I want to do something independently because I have something else that I love to do. And then I said this to daddy and he didn't let me down. To create my profile that is very necessary so that I worked on doing small projects like musical albums and all. And now a musical album released named Shivthandav with Jomy George who is the team of Vidya Vox. People commenting good on that and it feels really good for my growth. It will be good if someone asking my date so that I'm working on these small works.
Your works.
Morpheus my first short film. Shivthandav music album with Jomy George who is in Vidya Vox's team. I think it got a very good result. We shot some traditional visuals like Pooram Theyyam Dance etc. Dancers are from a reality show. There were good visuals of Mamta Mohandas. Vijay Yesudas and Aswathi were there. And we shot some beauty of fort Kochi where the people around there and all. It's a kind of traditional and different music album.
You are having a film background. Is that the only reason that you made an entry to film industry?
Actually film background is not the reason that put me forward for films. Actually I had a passion for films. My passion is to act. But I didn't get that much of opportunities and now I turned to direction. I assisted almost 12 to 13 films. And then I wrote a drama, doing some small things like short films and musical albums, now preparing for a full length movie.
Acting or directing
Acting. I love acting the most. I didn't get good opportunities. I only got small roles. I don't know why but I love acting more than anything . At the same time I love direction. I would like to do some different topics. I want to show something else that we are not familiar with, to the audience, something like very challenging like that of Hollywood.
Friendship with young actors of Malayalam film industry
I had worked a lot with more people and I am in touch with everyone of them. I always keep a good contact with them. I had worked with Lal Jose Roshan and I know their team well so I always keep friendship. But I will not be in a group, but I will socialise with everyone. I love socialising rather than being in a group
Who influenced you strongly
Alphonse Puthran is the one who supported and influenced ne much. He was the one who helped me and he told me to take a short film. I was a lazy person very lazy person till that time. I was like waiting for tomorrow "let it come"… It was Alphonse forced me not to wait and to do. He said that just do , doesn't matter if it is bad. Because that's the only way that I could study anything. If you lost one you will be like to do better in the next. Alphonse said these things from his own experiences. Because he had done almost 100s of short films. So that influenced me much. And that was like a "vow…that's good". If we assisting we will get their method. Like f I'm assisting Lal Jose, I will get his own method and if it is Roshan I will study his making, also same for B.Unnikrishnan. if we want to do something different we have to do . This is my perspective on studying film. I'm getting better with my falses . I used to watch many videos in YouTube and all. In that fight scene in Morpheus, i wanted that to be choreographed with a choreographer but I don't have budget for that. I called many stunt masters in movies that I worked with. And they were like to book 2 flight tickets and hotel for stay for three assistants. Lastly nobody was coming so then I started learning myself with the help of YouTube and videos that I picked some that I can do. This is my first experience. Usually in movies, director won't choreograph but I tried that too and I loved it. I learnt something new from it. If it is a fight scene or dance sequence that is the time to rest for the assistants. But I tried choreographing and loved it. That was something very good to know that people accepted what I wished to convey. From that single short film, I learnt may lessons. I don't have any knowledge about music. And then I went through many musics. And I always pick fresh talents for my works. So I will be in a sync with them. And u planned a music video with them and Jomy George came. He said that he only know music and the rest visuals we should do. We were four, me, cameraman, editor and a guy for help. We were the four who shot pooram fort Kochi vibes even without a single penny. It was minimum 1000rs we spend for that. And we have gone everywhere to shoot the visuals without permission. We have done something very different.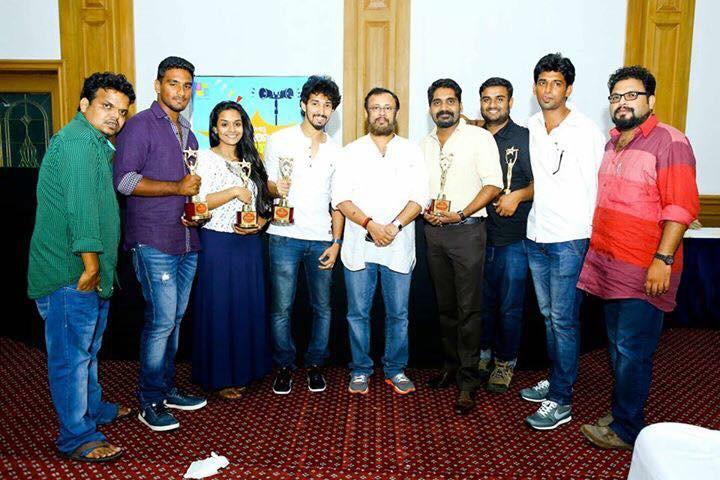 Tamil movie
That was something very good experience to share. 3 rasikarkal. Taht was a new film new director and he said that there is a role that you can do so u was like yes let's do. It was a small movie, low budget movie of Vijay fans who are the members of Vijay fans association. There was an issue for the sister of one among the 3 and finally the Vijay fans association get into it is the thread of the movie. It is just like 'Soothu kavum' movie. That was an experience for me and it's my first movie that I act throughout. The release didn't happens like we expect. Only released at 5 or 6 theatres.
Roles that you wish to do while watching movies.
A lot of roles. In Dulquer's movie also of Fahad's movies that I wish if I could do this. But I can't, they already done it. I want to do movies like that. I really like Ranbeer Kapoor, Ranveer Singh and movies like Gullyboy, Ye javani he deewani. YJHD like movie should be in Malayalam also, then it will be very nice. I want to do movies like that. I'm very interested in doing movies like Varathan like action movies. I want to act like Fahad. But I can't reach his level of acting. Fahad is my favourite actor. I always wanted to ask him from where he studied acting.
I like Fahad because of his acting. In every role I can't see Fahad. In kumbalangi nights the character Shammi was just brilliant. Iyobinte pustakam it's on another level. Even in Maheshinte Prathikaram, there is a scene when Soumya got married that mahesh comes in his bike, crying seeing her at a distance. That's why I like him. And I also like DQ. In Ustad Hotel..and I like him as a mass hero
Favourite Director
Lal Jose sir is my favourite director. Then Alphonse Puthran, I love him the most. He is very inspiring. He is a director for the audience. There will be mass scenes for mass, love for love and everything for a complete entertainment. That's why I like him the most because I too want to do some works like that. With love and action and all. People coming to theatres for entertainment, they prefer entertainment movies than class movies. I want to do like that. In Hirani's movie like three idiots everything will be there like love emotion action comedy and all. And I too wanted to do movies like that a mix of everything.
Favourite movie
That may be of huge numbers. Kingsmen a recently released one is now my favourite. Caprio's Wolf of Wall Street. In Malayalam I love many more. Lucifer is good in its brilliant making. And there is a lot more. But basically I love old Malayalam movies of joshy and Priyan sir. The movies which we still watches.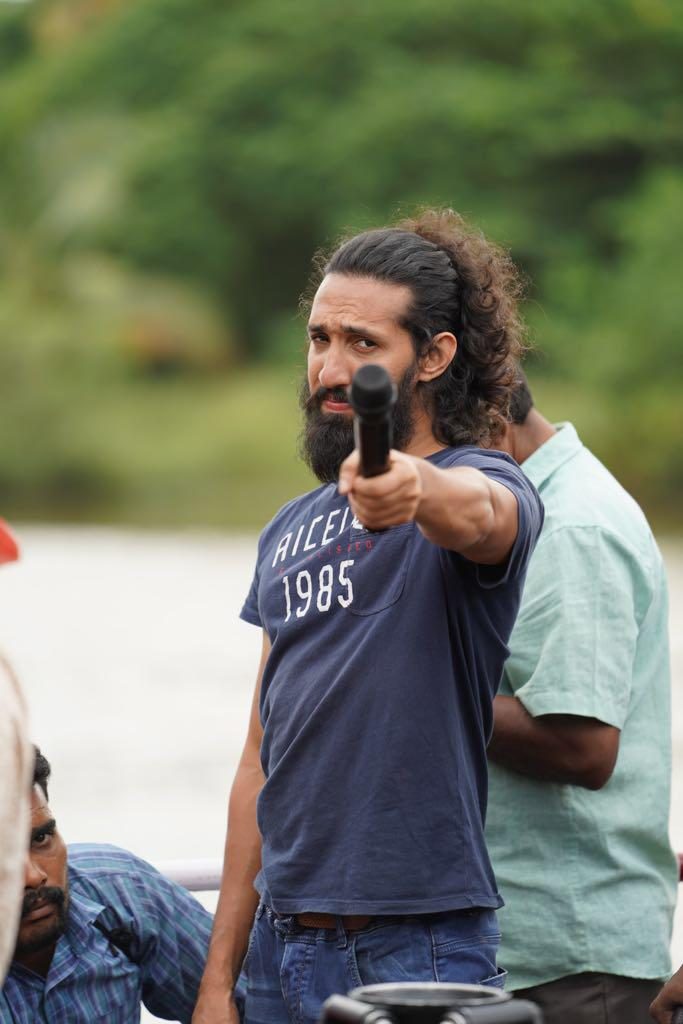 Full length movie

A full length movie will be on next year. Nothing will be in this year. Now am studying by doing small works and then I will do for a good script . Am not that much confident enough to do a movie right now
Which genre will you prefer for your movie.
I would like to do action thriller movies. I like action. Everything will be there but mostly action take the part..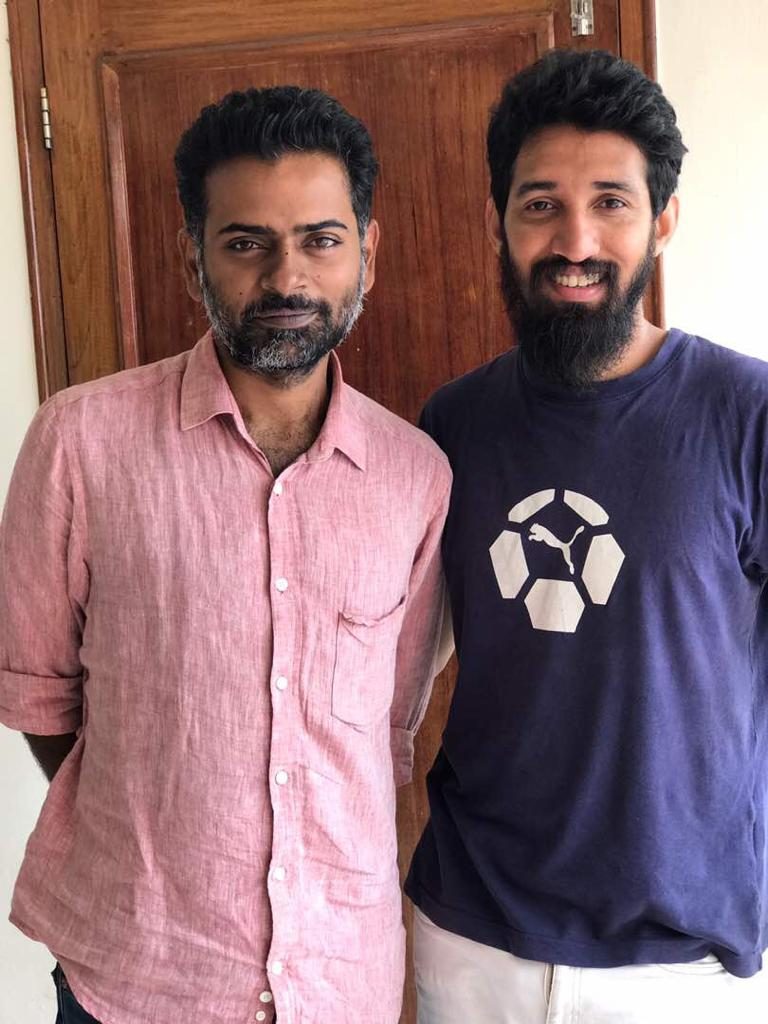 Your favourite role played by you.
I only got small roles in films. Among them, Moosa in Premam was the one that I'm happy with. It made me recognise among people. Even it is a small role, Alphonse gave me my space to do that role . And the one in Amar Akbar Antony.
Interview with Allwin John Antony