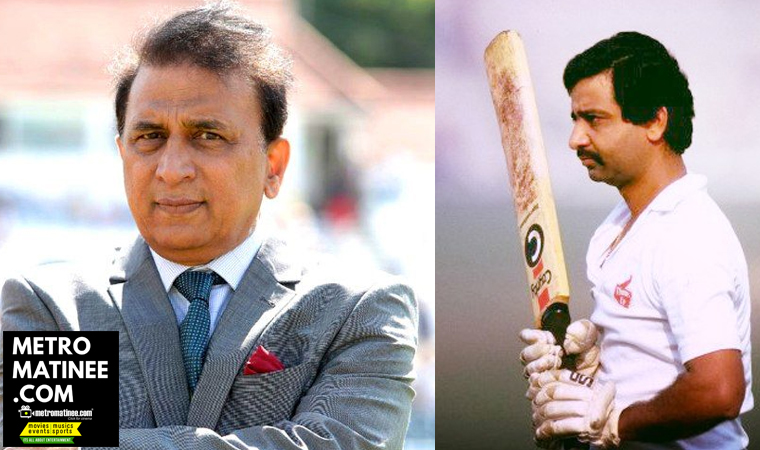 Cricket
Gundappa Viswanath: Sunil Gavaskar's Favourite Cricketer
Gundappa Viswanath: Sunil Gavaskar's Favourite Cricketer
Gundappa Viswanath: Sunil Gavaskar's Favourite Cricketer
The way Gundappa Viswanath has, very few batsmen in world cricket have shown their wizardry with the willow. The Karnataka batsman always emphasized timing rather than power and his elegant square cuts and wristy drives were like poetry on the cricket field. 
Making his debut in 1969 against Australia, Viswanath went on to play 91 Test matches for the country. The Hyderabadi duo of Mohd Azharuddin and VVS Laxman were the only cricketers who come to mind as far as replicating Viswanath's mastery with the bat is concerned. Even though for almost his entire career, Viswanath was shadowed by Sunil Gavaskar, the Little Master has himself confessed that if there was any batsman whose batting had cast a spell on him it was only Gundappa Viswanath. 
Gavaskar was a self-confessed fan of Viswanath, while the cricketing world debated who was the greatest between them. In a cricketing career which coincided with the great Sunny Gavaskar, it was Viswanath's sheer brilliance with the bat that was able to polarise a fan base in two factions – Team Sunil Gavaskar and Team Gundappa Vishwanath.In December 1969, Viswanath announced his arrival to cricketing world in the grandest manner possible. After a being dismissed for a 'duck' in the first innings, Viswanath scored a century on his Test debut against Australia in Kanpur. The fact that he went onto score 137 runs after a first innings 'duck' made the knock more special. He was the first cricketer to score a duck and a century in the same Test match. Only South Africa's Andrew Hudson and Pakistan's Mohammad Wasim were able to repeated the feat since then. t was not only in the international circuit, Viswanath's domestic debut was equally romantic.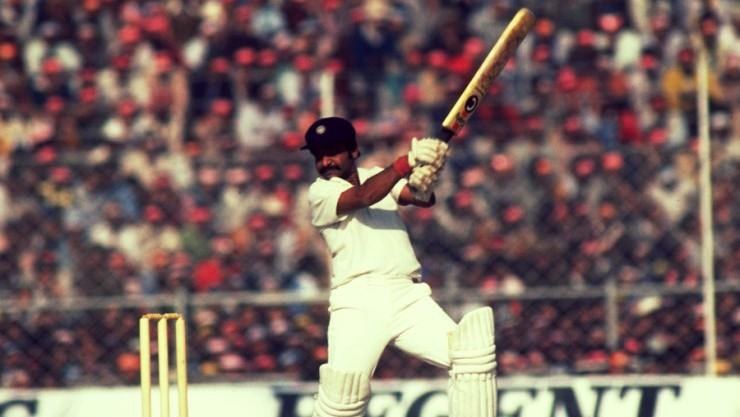 Playing for Karnataka, Vishy as he was fondly called, made his Ranji Trophy debut in 1967 by scoring a double century against Andhra Pradesh. In the disastrous tour to England in 1974, where India were whitewashed 3-0, he was the only Indian batsman who fared well, scoring a couple of half centuries.Vishy's match-winning 97 against a powerful West Indies team, that included Andy Roberts in 1974-75, stands out. But his other knocks came in equally trying conditions – 124 in Madras against West Indies in 1978-79, 83 and 79 against New Zealand on a green top at Christchurch in 1975-76.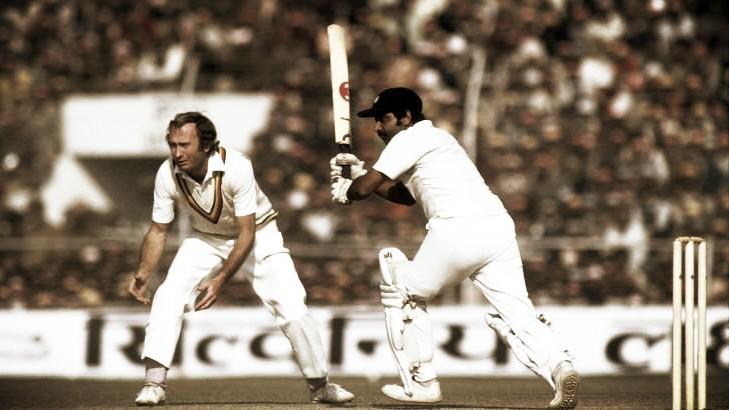 Vishy had a very short stint as the captain of India where he led the team in two tests during the period of 1979–80. It only seems just that post-retirement, Vishy went onto don the role of ICC match referee.Though the debate will always rage on that who was a better batman, the biggest compliment the Little Master from Karnataka could have ever got was when Sunil Gavaskar named his son Rohan Jaiviswa after three of his favourite players – West Indian captain Rohan Kanhai, M L Jaisimha and Viswanath.Apart from being best of friends and mutual admirers throughout their careers, Vishy even married Sunil's sister Kavita.