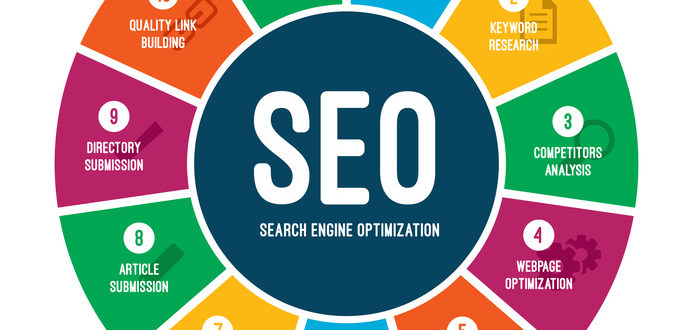 SEO:-
SEO is a process of increasing the online visibility (traffic) or increasing the ranking of any website or web page in a web search engine without any charges as search engines has become more sophisticated now a days.
       SEO Means Search Engine Optimization.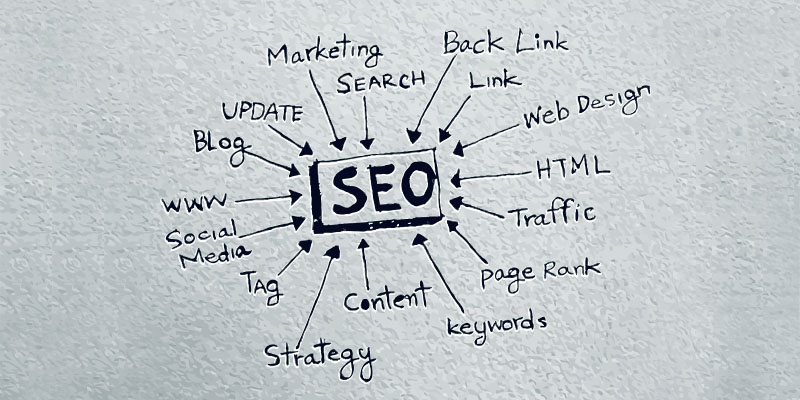 SEO is a process of increasing the online visibility (traffic) or increasing the ranking of any website or web page in a web search engine without any charges as search engines has become more sophisticated now a days. With the help of SEO we can get traffic on any website naturally that's why its also called organic as well.  All major search engines like Bing, Yahoo, Google ,etc have primary search results, which is on the basis of local listings, videos etc. Search engines shows only those data or websites or web pages which they feel like more relevant to users on the basis of contents.
SEO increases the quality as well as quantity of traffic on any website. With the help of SEO we can do different kind of searches, including image search, Video search, news search etc. Hence SEO is super important because it helps you to reach on top of search results. As we all know if we search any keyword on search engine we get around billions of results but we see only top three or the first page results at most. Nobody likes to go on second or third pages. Because of that SEO tool is very important as it helps our web page to reflect on first three searches.
There are two parts of any search in Google, first is Keywords i.e. onsite, means let Google see your website and second one is Backlinks i.e. off site, means how much Google trust your website i. e links created to our website using other sources like Articles, social media, Blog post etc..
Purpose of SEO:-
Purpose of SEO is to be seen your website in search engines in organic way.
Now we will talk about two categories of Search engine:-
Onsite means internal elements of your website, which you can control.  Here there are some points which we need to take care like:-
Meta tags:-
Meta tags and HTML means here we focus more on content that is primarily for search engines and readers can see the information as well.
Do's:-
Page titlehttps://metromatinee.com/3448-2/ tag means focus on your content that what is there in your content under 60 characters. While creating title tags we make sure the keyword targeted for that page within the title itself. By doing this it gives signal too search engine as well as users for the relevance of any particular topic.
Meta description is written in 155 characters or less than that and it is useful to a person who is researching on internet as well as to search engine as it shows that what the page all about is.
On the web page the headings describes various sections of page. While creating headers we need to focus on keywords as it should be placed appropriate and relevant to the topic as well.
Structured data is a way of letting search engine know in a very systematic way that what content is where on your pages of website all about.
Don'ts:-
Keyword stuffing means repetition of any particular keyword in an unnatural manner in any of the article on your web page.
Hidden keywords means invisible text, it means human beings doesn't able to see the text but the search engine do.
Architecture of web page:-
Architecture of any website plays an important role for any SEO. Google Always focus to get the best and in depth content to users for their best experience. So website should be poly design and fast to use.
If website will be designed properly it's easy to crawl to the website for users and search engines with the use of site maps and clear link structures throughout. So always make sure that its easy to crawl the website and there should not be so many number of links within link. Speed of website should be very fast. URL's also plays an important role as nobody likes extremely long url's. Search engines like URL's which is descriptive to the particular keyword that focuses on page and straight to the point.  It should be mobile user friendly as well. Mobile users can use it with the same experience.
One of the negative thing about architecture of website which we should keep in mind is clocking.
c) Contents of website:-
While writing contents there are certain do's and don'ts which we should keep in mind:-
 Do's:-
Contents are the king of any website. If we want our website to be best and more and more number of users.  Quality of content in website always plays an important role in SEO. Quality means how detailed your content is and how well it is written. The way you write your content matters a lot. While writing any content you need to take care of  Length of article , heading and subheadings of content and there should be least spelling and grammatical errors.
Before start to write any content we should work and research on the keyword part because if someone search for anything in search engine, we always use some keywords, so its easy to show it to users for search engines , and by doing this we can put our website or blog post in good position as well and  will have some decent search value. Second thing which we need to keep in mind about the reputable sources of information on internet linked to within the content.
Keyword plays an important role in any blog post or website that doesn't mean that we have to put the same keyword repetitively. Instead of that use keywords as a guide to user to reach the content. SO before writing any content we should focus on our target while writing and let it happen organically.
SEO works on the engagement of users and viewers on the page. Like you can see that what is the average time spent by viewer on webpage? How many people came on page but went back without clicking any other page? How many visitors came back to see your web page?
Freshness of content in website is always content. It means we need to keep on posting any new article, directory submission, form postings, press release on our website in an interval of two three days. It doesn't mean that every page or every blog post you have should focus on a current event.
Dont's:-
Content should not be too short and it should not be like that it is not able to provide relevant information. In this case search engine will recognise it and penalise you for that.
There should not be so many ads on the first page of website. It doesn't mean that there should not be any add on website because now a day's most of the business make good money from ads, but it should not like that if any user came on the page 5-6 ads are coming and if they want to click for any information in spite of that add pages are getting opened. It frustrates the user and make him to bounce from website.
Off Site:-
Offsite means external elements which website owner or blogger can't control. Below are the elements which a website owner can't control:-
Backlinks to the website
Trust
Social Signals
Geographic data of website visitors