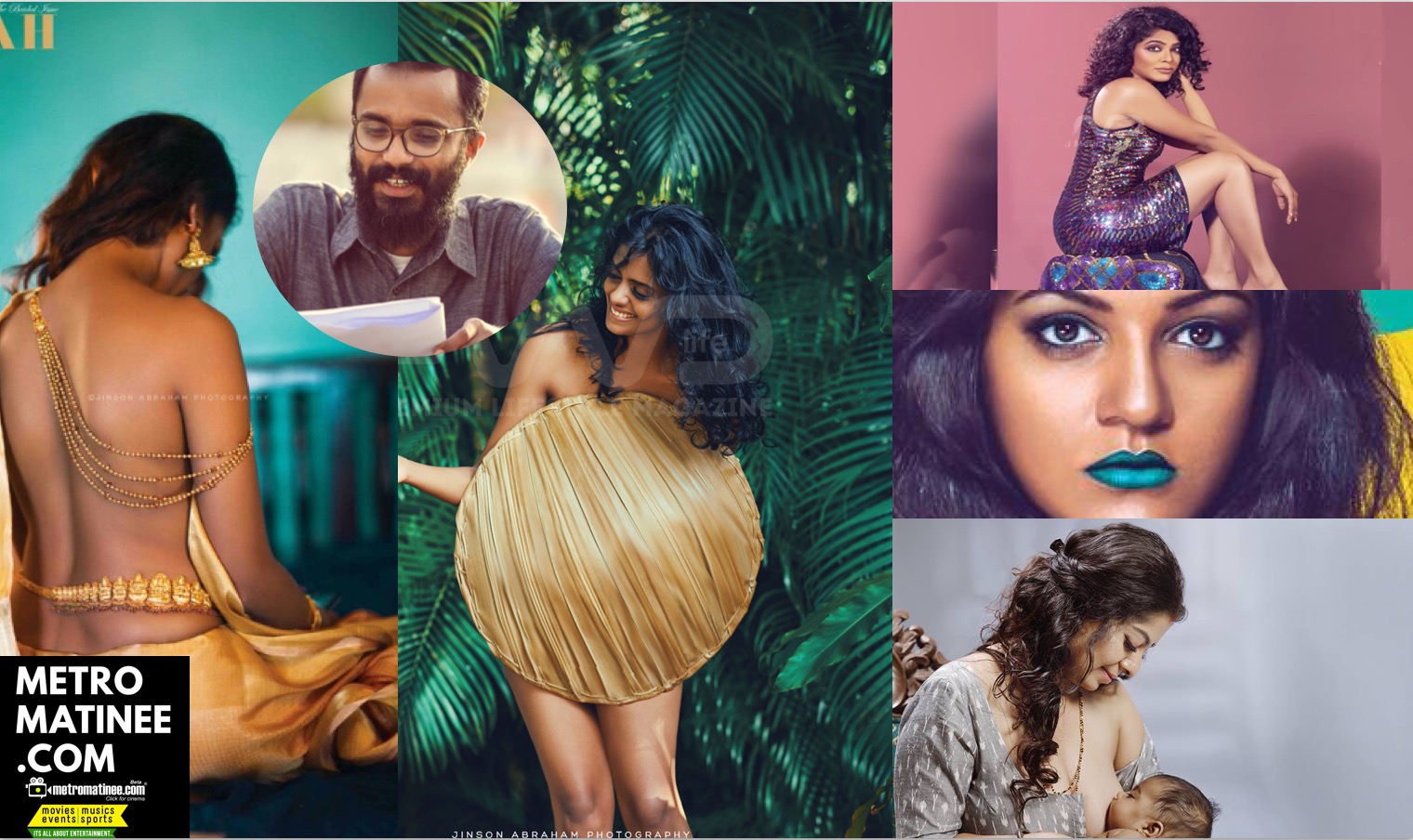 Fashion
Controversial Photoshoots of Celebrity Photographer Jinson Abraham Photo Gallery
Controversial Photoshoots of Celebrity Photographer Jinson Abraham Photo Gallery
Jinson Abhraham Controversial Photoshoots ! Photo Gallery
Celebrity Photographer Jinson Abraham is now the talk of the town.
Celebrity Photographer Jinson Abraham is now the talk of the town. The cover photo of Grihalakshmi Magazine which was recently out has created a stir among Malayalees.The cover photo challenged patriarchy among several social norms by featuring model, poet, writer and air hostess Gilu Joseph breastfeeding her baby on the cover.
While the act of breastfeeding is venerated as sublime and best representative of a mother's bond with her children, it also happens to be seen in a 'shamefully vile and sexualized context' when in public spaces, to the extent of making it a taboo. And this cover photo which lead to a historic moment is taken by none other than, Jinson Abraham, one of the famed celebrity photographer in Kerala, India.
Jinson completed his engineering from CUSAT and started associating with a couple of startup firms in Kerala during 2006-10 were he showcases his programming and web development skills. Then his passion towards photography made him think about choosing it to be a profession than into something he learned over years of training.
He have already doing wedding photography for quiet sometime and he was doing really good at it. His skill of making the best out of the natural light than using the spotlights make him special among the wedding photographers in Kerala of his era. What makes him special is the works with more contrast than using splendid lights regardless of choosing the set, either in a studio or an outdoor shoot. The contrast he opts makes the photograph appears to be more expressive in the model's attitude and the emotions bundled along with it can be easily readable in the way the photographer determines the background should appear before his viewers. This makes him one of the best among his colleagues.
Currently, he is the Chief photographer with one of the premium lifestyle magazine in south India, FWD and he also does commercial photography for boutiques and ladies garment franchises like LuLu Fashion Store. He was the man behind the camera, who did the beautiful clicks in the controversial photo shoot of Shruti Menon for a jewelry ad.